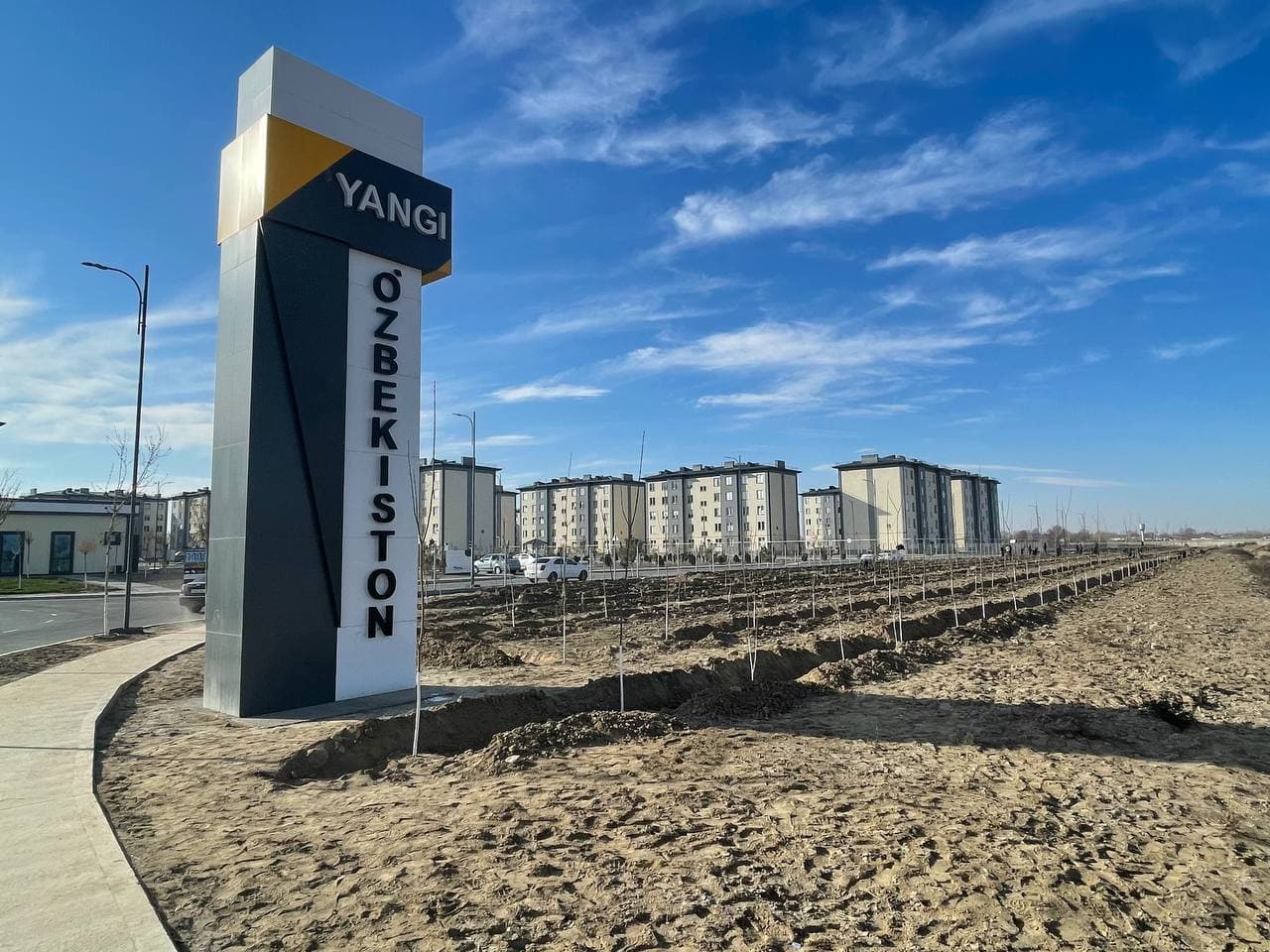 At a video conference held by the head of our state on November 2 this year, the implementation of the national project "Green Space" was indicated by planting 200 million trees and shrubs per year. As a result of such a large-scale initiative, the area of green spaces in our cities will increase from the current 8% to 30%.
The State Asset Management Agency is also contributing to this good cause. Employees of the central office of UzSAMA planted 2,200 fruit and ornamental trees on an area of about 4 hectares in the "New Uzbekistan" array of Mirzaabad district of Syrdarya region.
According to the ancient traditions and customs of our people, the process of planting trees began with the prayers of the luminaries and their blessings.
The planted trees were selected based on the climatic conditions of the area, for increasing the fruitful gardens and planting of greenery. Now they are looked after in accordance with agrotechnical requirements, fed with mineral and organic fertilizers, and also protected from pests.
Within the "Percussive 40 days", Ash - 350, Ash Pennsylvanian - 350, Sadakairagach - 250, Maple - 250, Catalpa - 350, Gledichia - 350;
From fruit trees, there were planted seedlings of apricot, quince and cherry (100 trees each). Their care was took under control.
It should be noted that the existing decorative seedlings in the "New Uzbekistan" array were planted by the Syrdarya territorial forestry department in local conditions. Consequently, they are adapted to the climate of the region and its sandy soil.
According to experts from the Tashkent Botanical Garden, these seedlings are drought-resistant and show up to 90% of the results.
In addition, under each planted tree was placed a hydrogel. (A hydrogel is a special substance in the form of granules that absorbs and retains moisture. Saplings drink water from this moisture. A hydrogel is an environmentally friendly and safe product which completely decomposes and does not harm the environment after performing its function).
Narzullo Oblomurodov, chairman of the Ecological Party of Uzbekistan, also took part in the sowing campaign organized by UzSAMA and contributed to this good cause.