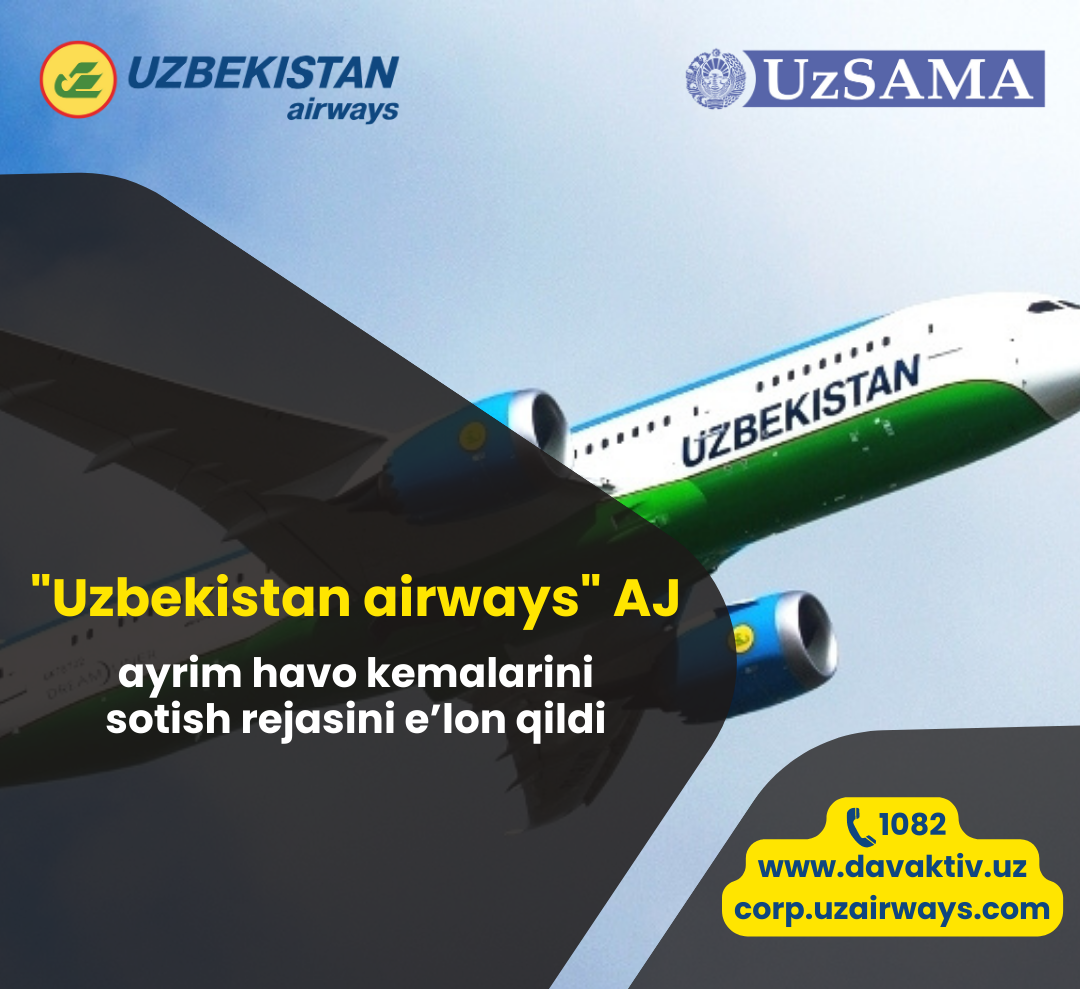 As previously reported, according to the relevant privatization program, the sale of certain aircraft belonging to "Uzbekistan Airways" JSC is intended. According to this, the British company ACC Aviation was attracted by the State Assets Management Agency as a consultant to organize these processes.
The consultant carried out an analysis of the technical condition of the aircraft, the mechanism of sale on the basis of supply and demand in the market. According to the recommendation of the consultant, "Uzbekistan Airways" JSC announces the beginning of Express of Interest stage for the purchase of aircraft with the following two lots:
Lot 1:
Boeing 757 (UK 75701), manufactured in 1999;
Boeing 757 (UK 75702), manufactured in 1999;
Lot 2:
Boeing 767 (UK 67007), manufactured in 2003;
Boeing 767 (UK 67008), manufactured in 2004.
Applicants are invited to submit their Express of Interest applications to the following email addresses until 18:00 (on Tashkent time) on February 23, 2023: ProjectHY@ACCAviation.com
At the same time, "Uzbekistan Airways" JSC announces that sales processes for the remaining aircraft will be announced in subsequent periods, by dividing them into lots, types and models of aircraft.
Detailed information about the sales processes can be found at this link.
For information: Sale of aircraft offered by "Uzbekistan Airways" JSC at open public sales is stated in the Presidential Decree of the Republic of Uzbekistan from April 30, 2021 № PD-5100 "On measures for transformation and support of civil aviation enterprises".